Mollie Lannen
President + Creative Genius
She/Her
Entrepreneur, graphic designer, programmer, volunteer, community activist and super-mom; this is Mollie Lannen. Born and raised in Barre, Vermont, Mollie has a drive to achieve in everything she undertakes.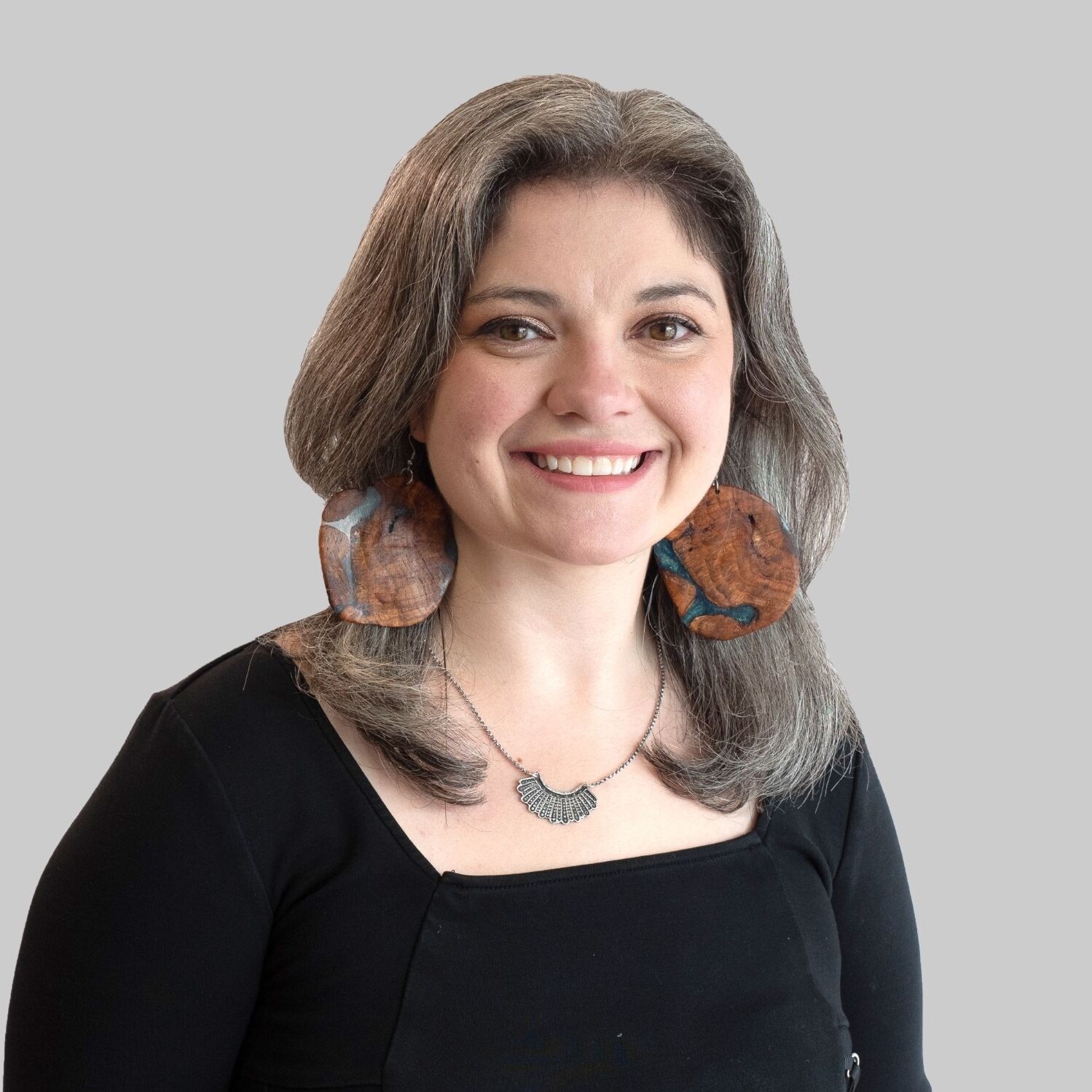 She graduated a semester early in 2004 from Spaulding High School where she was editor of the school paper and President of her Junior Class. Mollie then went to work to pay her way at St. Michael's College in Colchester. After a year at St. Michael's, Mollie realized that journalism might not be what she wanted to do, so she took some time off to work with Mike Lannen in his start-up web development company, Eternity, where she used her multiple talents to help design, program and manage web sites for their clients. This partnership quickly became more than business for Mike and Mollie, and they were soon living and working together full time.
Mollie went back to St. Michael's 18 months later to further pursue her education and quickly became a star student, making Dean's List her first semester back. However, she continued to work at Eternity, keeping the books along with her other duties. It soon became apparent that Mollie was happiest working, and she turned her full efforts to her work at Eternity.

In 2007 Mollie became a full business partner at Eternity and she and Mike worked hard and watched the business grow. Sales have increased every year and they have offices in Burlington and Barre.
In 2009, Mollie purchased Copy World, a 15 year old printing and copying company on North Main Street in Barre, VT. In a very short time they have transformed CW Creative from a simple copying operation to a well rounded creative agency, offering graphic and website services, along with the latest commercial digital print equipment and technology. CW Creative has won the Times Argus Reader's Choice Award for 'Best of the Best' Printer / Graphics Shop several times, as well as being named the Best Commercial Printer in Vermont by Vermont Business Magazine.
If you ask Mollie about what is important to her the answer is quick and simple; family first, community, and pride in what she does. When she is not working at CW Creative or Eternity, Mollie likes to spend time with her family.
Her volunteer work includes serving on both the board and several committee with the Barre Partnership working for a "vibrant downtown" Barre. She was also the director for the Barre Heritage Festival and Homecoming Days from 2011 to 2014. She is also been a supporting member of the Barre Lions Club. When there is time Mollie also crafts custom jewelry.
In 2011 Mollie was named the Vermont SBA Young Entrepreneur of the Year.
In 2013 Mollie married Michael Lannen. In 2014 they welcomed their first baby girl, Claire. In 2018 they welcomed their second baby girl, Ella.
Mollie has been a member of Queen City BNI in Burlington, Vermont since 2016. She also serves as a volunteer Ambassador with BNI Vermont. She has won several awards from this organization, including: BNI Vermont Award Winner: Most Continuing Education Units (2017 + 2018); Highest Overall "Going for the Green" Score (2018 + 2020 + 2021); Most Visitors (2021) BNI Vermont Ambassador of the Year (2018 + 2019); Leadership Team Member of the Year (2021); Queen City BNI Givers Gain (2017); Queen City BNI Member of the Year (2018 through 2022).