4 Ways to Use Catalogs as Powerful Marketing Tools
Customers respond when inspired. People like to see a story around a product so they can envision it in their own lives. Catalogs that read like magazines provide exactly that kind of inspiration and studies show that consumers enjoy and engage more with those types of catalogs. In fact, consumers on average spend 15.5 looking through catalogs and will often hold onto them for several weeks. Catalogs are a great way to harness the power of direct mail and maintain the attention of your customers. Here are some of our favorite ways to make the most out of catalogs: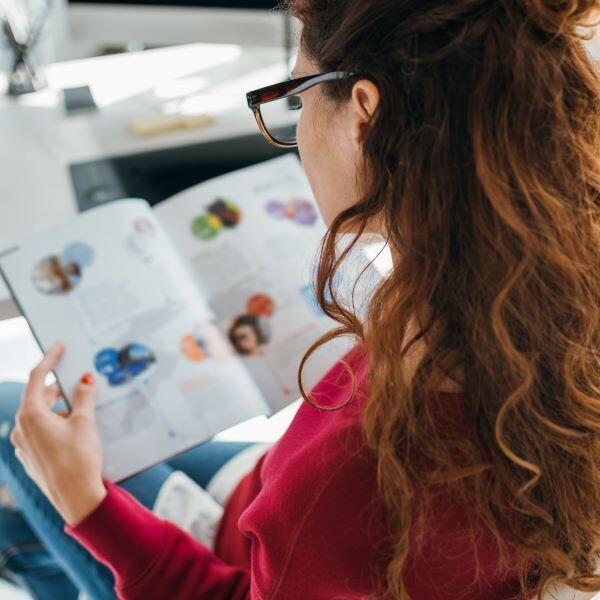 1. Offer limited-time promotions
As mentioned, catalogs already have a high engagement level with consumers but adding a limit-time sale or promotion increases that engagement event more. Studies show that consumers are up to 81% more likely to engage with a catalog if it features sales.
2. Use your catalog to create a story
Previously, we've discussed going beyond pricing and using stories to sell and catalogs are the perfect opportunity. Catalogs that include brand personality and values create engagement with up to 65% of consumers stating that they would read additional content related to that brand story.
3. Choose the right frequency
Keeping your catalog release on a schedule – quarterly, seasonally, etc. – and with limited frequency (i.e., quarterly instead of monthly) generates anticipation and excitement with consumers who look forward to receiving your catalog.
4. Maintain brand identity and tone
A catalog is the perfect place to marry all your branding efforts. Maintain the same color and design scheme you use for all your marketing materials and maintain a similar look between catalog releases to create one cohesive brand identity your consumers will immediately associate with you and your products.
Direct mail catalogs are an extremely effective marketing tool but can require effort to produce and distribute. Let us help you! Get started with one of our design experts by contacting us today.