Beyond Pricing: Using Stories to Sell
When it comes to marketing, it's easy to assume pricing is an insignificant part of your messaging, that it's just the "money making" part of your business, but pricing is a marketing tool. Marketing may change your pricing by being built into the final cost of a product, but the opposite is also true - pricing should change your marketing.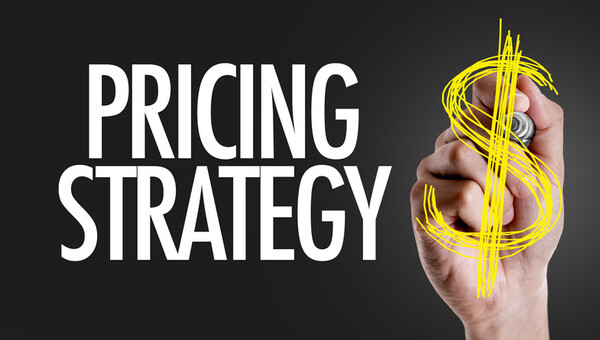 Stories that Sell
In any transaction, countless stories are being told, including the stories we tell ourselves and the image we convey to those around us. The exorbitant price of a brand name sneaker, for example, communicates a story to those who see you wearing it - that you can afford that type of luxury, for example - just as the rock-bottom pricing at a clearance closeout tells your internal budgeter a story - that you need to take advantage of this kind of sale. In marketing, price determines what your business stands for, who you're designing for and the story you tell your customers. Here are four approaches for anyone who wants to adjust prices and market accordingly:
1. Free Blogs/Webinars
It's a myth that if a business wants to make money then they can't afford to give away any freebies. A free idea is far more likely to spread than one tethered to money. When a chef provides free recipes on a blog, for example, in doing so they build popularity, awareness, trust and another platform on which to sell products.
2. Products Priced for Quick Sale
Here is a strategy for marketing to a budget-conscious shopper's mindset: pricing products close to their cost (such as charging $2.00 for bread that costs $1.95 to make) can allow you to move a lot of product fast. Concepts like "bargains" and "no frills" help market products at this price point.
3. Majoring on Luxury
Going beyond the product, creating an "experience" or cultivating a perception of your brand as a luxury (like the expensive sneakers mentioned above) can increase the perceived value of your products and increase the price people are willing to pay for the quality they associate with your products. Marketing of luxury products relies on perceptions of indulgence, extravagance, and affluence.
4. A Balance: Mid-Level Markups
Between "quick sale pricing" and "luxury branding" is a happy medium: mid-level markups that appeal to a broad audience. Providing quality products and using clean marketing is a great way to promote to a mid-level market.
--
Intentional Storytelling to Shape Customer Experience
As you price your products, craft marketing narratives that correspond to the story your customers will experience. When people invest in products and services, they need narratives that justify their expense - work hard to appeal to them and you will be rewarded with loyalty and sales.