Transform Your Brand with These Six Graphic Design Trends in 2023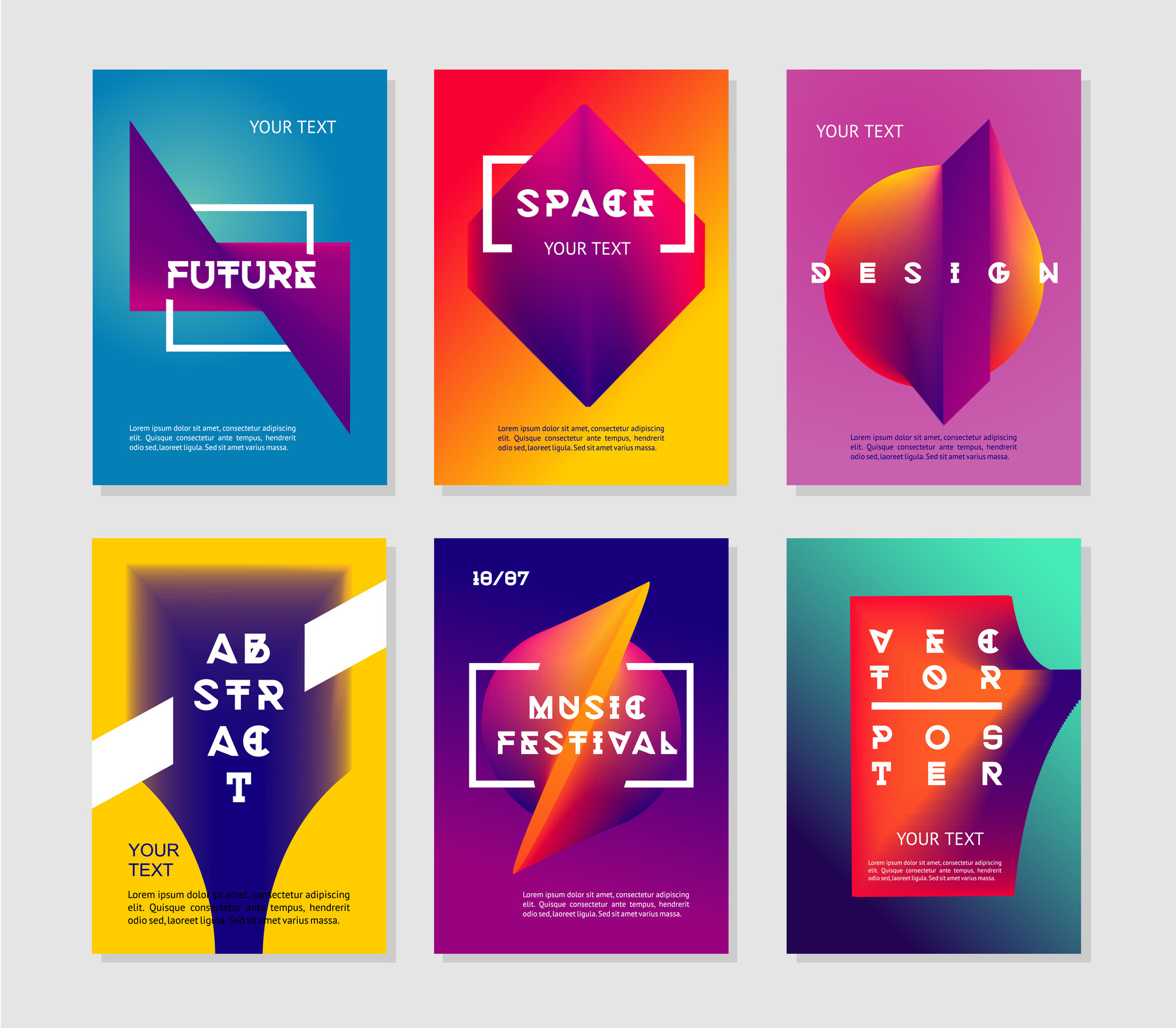 Stay ahead of the competition in 2023 and make sure your business is up-to-date with the latest graphic design trends. Graphic design can help captivate audiences, boost brand visibility, and create lasting first impressions. In 2021 alone, the global graphic design industry was valued at $45.8 billion – a number that's expected to continue rising in the years to come. Keep your business current by keeping an eye out for these upcoming graphic design trends so you can stay one step ahead of the competition.
1. Science Fiction-Inspired Designs
Many businesses are aiming to look futuristic with science fiction-inspired graphic designs.
Color: Some common elements within science fiction designs include:Color: Shades of blue, such as cyan, and neon colors are often used. There is often a contrast between light and dark colors.

Shapes: Sharp lines, circles, and geometric shapes are often used to give off science fiction vibes.

Fonts: Science fiction fonts are a unique genre, often featuring distorted letters that look stretched, chopped, or duplicated with inconsistent lettering size.

3-D images: While graphic design usually cannot be physically 3-D, many science fiction designs give the illusion of 3-D.
If you truly wish to have a cutting-edge business, there is no better choice than embracing a futuristic aesthetic.
2. Font Trends
Four main font trends for 2023 to look out for include:
Distorted fonts: These fonts twist, stretch, and fade. An example of a distorted font is the Cobya font, which is inspired by the ocean's waves.

Condensed fonts: These fonts are great at fitting a lot of words into a small space, but they can sometimes appear aggressive.

Sans-serif fonts: These fonts consist of neat, clean lines. They are expected to make a comeback due to their minimalistic nature and reader accessibility.

Flared fonts: These fonts are a combination of serif and sans-serif fonts. They are friendly and optimistic, making them great for family or children-oriented materials.
Take a chance and try out fresh fonts, don't be afraid to express your creativity!
3. Liquid Gradients
Liquid gradients are a modern and unique way to incorporate the gradient trend into your design work. With their glossy, colorful marble-like appearance, they are sure to catch the eye and add some flair and sparkle to your project. They can be used as an accent or as a background, and are particularly well-suited for projects that want to convey a sense of sophistication and luxury.
To create liquid gradients, you can use graphic design software such as Adobe Illustrator or Photoshop. You can also find a variety of liquid gradient templates and assets online, such as on websites like Creative Market or Envato Elements.
If you're interested in learning more about liquid gradients and how to use them in your design work, you can find a number of helpful tutorials and resources online. One website that might be particularly useful is Adobe Creative Cloud's blog, which has a number of articles on the topic and provides tips and techniques for using liquid gradients in your designs: https://creativecloud.adobe.com/cc/discover/article/get-inspired-gradients
4. Rich Colors
Neutral shades have been popular recently, likely as a response to the chaotic environment we've all experienced. However, it's time to spice things up and welcome back vibrant hues with open arms! Bold colors are making their triumphant return into our lives - let's bring some joy and color back into the world!
5. Memes
If you haven't heard of it already, memes are humorous pictures paired with witty captions that have become increasingly popular on social media. Meme culture is expected to make its way into the graphic design world in a big way due to their recognizable humor and share-ability amongst friends and colleagues alike!
6. Kinetic Typography
Kinetic typography is an animation-based form of graphic design that uses moving text to tell stories. This trend involves turning words into art, often including colorful shapes, transitions, and more! It's a great way to grab your audience's attention and make your content stand out in the crowd.
Don't be left behind when trends shift
Keep your business up-to-date by familiarizing yourself with projected 2023 graphic design trends now. Whether you choose to follow them or stick to more classic approaches, we can get all of your designs printed quickly and easily. Reach out today for more information!