Print Marketing is About Selling Value, Not Services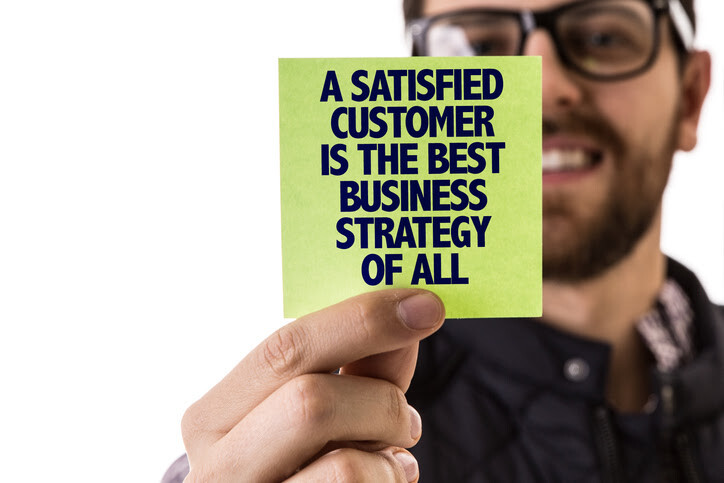 There's a common misconception among many marketers that needs to be put to bed once and for all.
A lot of marketers still believe that if you are going to carve a niche for yourself in an ever more crowded space then you need to present your products and services as objectively better than that of everyone else. That is, you need to go on and on about how your products are shinier, better, stronger, last longer, and so on--all in a bid to steal as much of the attention away from your competition as you possibly can.
It's time to move on from that idea. In truth, you shouldn't be selling services at all. You should concentrate on selling the value which your services provide instead. To put things simple: the heart of your print marketing campaign should not be "Here's what I do that nobody else can," but rather, "Here's what I can do for you."
If you are going to make this mind shift, there are a few things you should remember:
Everything Begins and Ends with Your Customer
If you are going to sell value to someone, then you better know what keeps them up at night. That's where buyer personas come in useful.
Make the buyer personas for your ideal customer as detailed as possible. But once that is done, resist the urge to go down the old route and ask yourself, "Okay, what do I need to tell this person to convince them to turn away from the competition and buy my stuff?"
Instead, ask yourself questions like:
What problem does this customer have and how do my services solve it for them?
In what ways will this person's life be impacted for the better after they have made a purchase?
What does this person hope to accomplish, and how can I help make that happen?
Once you get answers to questions like these, you can work your way back to your products and services, thinking about your customer's problem and how you can position your business as the ultimate solution.
A Whole New Approach
This approach also requires that you get specific from time to time. At specific points of your sales funnel, you can use this "value-centric" approach to coax leads further down the funnel. Rather than trying to convince someone that it's time to make a purchase, you can give them all the actionable information they need to arrive at that conclusions themselves.
Ultimately, there are many competitors in your industry who do the exact same thing you do. If you are going to differentiate yourself from the pack, then you must shift attention from the services you offer to the value which you offer.