NEW! Think outside the box with specialty shipping supplies
Modern businesses are more than just a storefront - some businesses don't even have physical storefronts anymore - and a lot are finding new ways to get products to new clients and locations. A lot of that is done through online ordering and, of course, shipping. Whether your business ships all your products, most, some or only a few, we can all do with a packaging facelift. If you want your packages to be recognizable - even on the delivery truck - one of the best and most affordable ways to get started is with custom printed packing tape and we have great new options for you to try.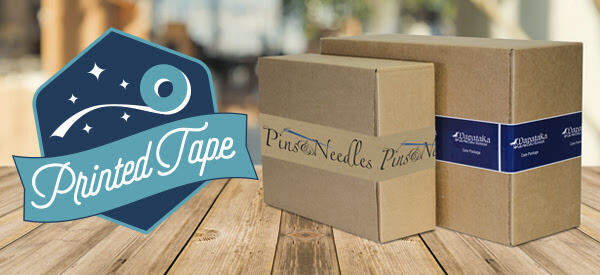 1. Branded Poly Packing Tape
Available in 2.0 mil standard or 2.5 mil premium, white or clear, 2" or 3" widths. Available in up to 3 ink colors with images repeating every 9"
2. Customize reinforced Kraft Packing Tape
Made with water-activated adhesive and reinforced with fiberglass. Available in white or kraft and up to 3 in colors with images repeating every 9" by default.
--
Whether you do the majority of your business via shipping or are just getting started, custom printed tape is an affordable way to get started customizing your shipping materials. Contact us to get started today!