NEW! K-Cup Recycling at CW Print + Design
Announcing an exciting eco-friendly advancement at CW Print + Design! Now when you visit our shop and enjoy a fresh, hot cup of free coffee from our Keurig K-Cup Coffee Maker, you can do with a clear conscience knowing the entire K-Cup will be fully recycled through the new Grounds to Grow On program.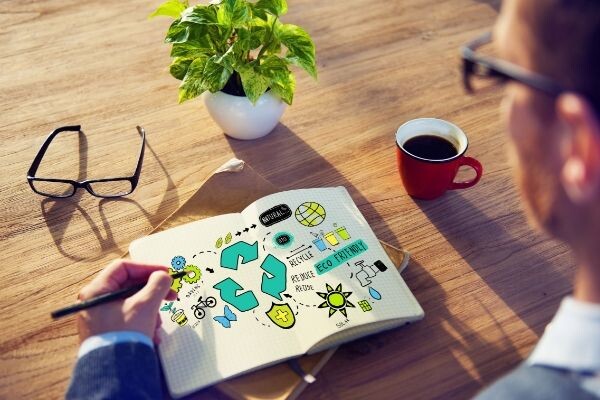 Through this program, each part of the K-Cup is reused to minimize the environmental impact - the coffee grounds and filters go to a composter, the foil lids will be recycled into beverage cans, and the plastic goes to making pallets or skids.
So how do you participate to make this program successful? Easy! After you brew a fresh cup of coffee in our Keurig Coffee Maker, just drop the used K-Cup into the Grounds to Grow On bin right next to the machine, and we'll take care of the rest.
Thank you for helping us meet our sustainability goals!
If you'd like to bring k-cup recycling to your workplace, please Learn More about Grounds to Grow On