How to generate and maintain brand value
Your brand encompasses a lot - the way you market, your products and design, your logo, your customer service - it's your business identity. Customers rely on branding to distinguish your business from others, so it's important to create and maintain brand value. There are a few key ways to generate this value and maintain it long-term: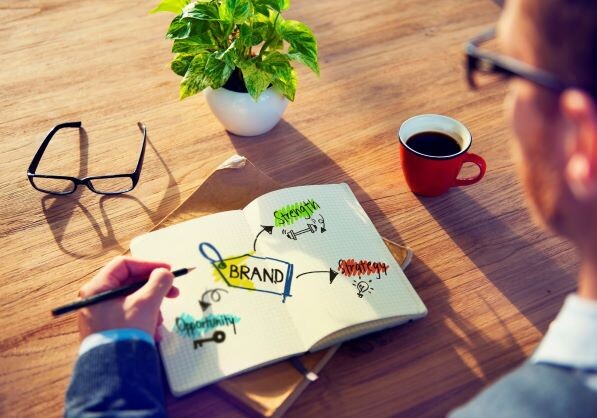 1. Demonstrate brand values
Ask yourself, what do we as a company value? What do we care about and what actions can we take to demonstrate that? If, for example, your business values the community in which you thrive - an action that might demonstrate that value might be supporting community events and fundraisers. Putting your money where your mouth is, so to speak, is a great way to show your values to the world.
2. Maintain consistent brand visuals
Your logo, brand colors and other visuals are most quickly identifiable when it comes to your brand. Maintaining consistency in these visuals is vital for brand recognition - this means putting your logo on as many things associated with your business as possible, from social media posts to business cards and products. Using your logo and branding colors consistently results in the quick identification of your brand and associates it with the quality of your products and services.
3. Bring your values to the people
Another key part of your brand is interaction - how you and your employees interact with customers is a reflection of your business and your brand. If you want to be known as a brand that provides the highest level of customer service, for example, live that value in every interaction so each person who hears of your brand can associate you with the best customer service in the field. Each interaction with a client or potential customer adds up to equal what your brand stands for.
--
Ultimately, what your business stands for shows up as branding - be it in your appearance, marketing or interactions with the public. Generating brand value comes from how your business shows up and how you and your employees interact with others. Building value in your brand takes time and consistency but will result in establishing trust and recognition in your customers. Contact us today for more information about branding and design.