How to Design a Good Business Card
No matter the business you are in, investing in a business card is a good idea. As a business person or entrepreneur, you would most likely have heard a lot about the importance and power of a professional appearance. This principle can also be extended to your business.
As far as your business is concerned, a business card is a chance to make a memorable first impression. You want to come up with an industry-appropriate design, one that highlights key features of your business. At the very least, it should present a professional image worth remembering. If this seems like a tall order to ask, that's because it is.
But there's no need to worry, here we introduce you to everything you need to know on how to design a good business card. We will cover the following:
The Different Styles of Business Cards
What to Consider Before Printing or Ordering
Tips for Making a Great Business Card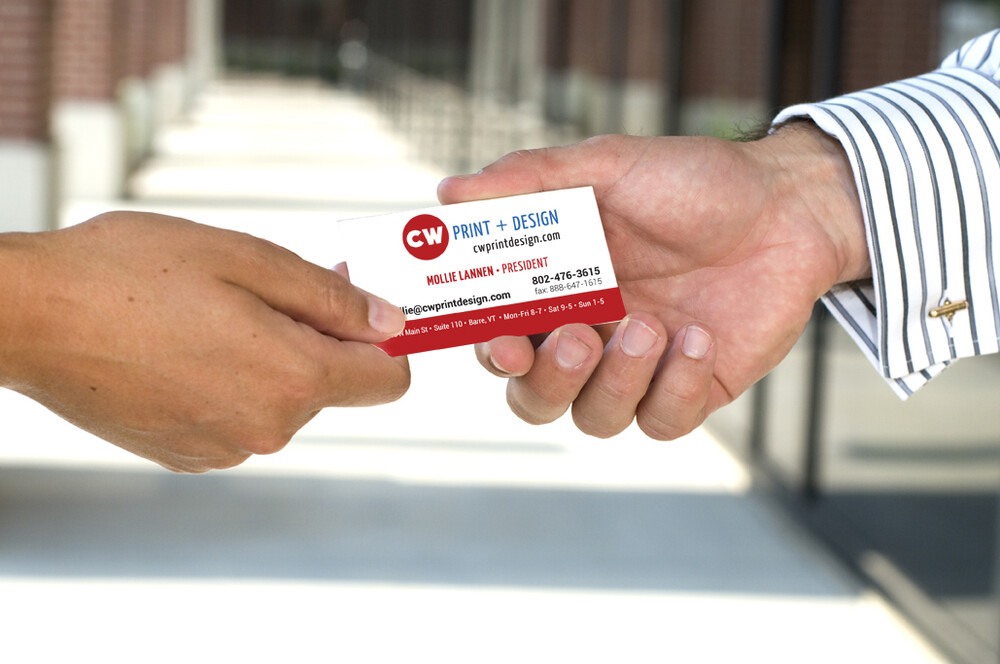 The Different Style of Business Cards
Basic Cards
Sometimes, less is more. Basic cards usually feature black ink on plain white or cream stock. If utility is your main focus, then this would be a great direction to take your design in. They highlight information essential to your business using design that is simple, clear, and concise.
Picture Cards
If your business will benefit greatly from people remembering your face, then picture cards are a great way to go. Prospective clients are more likely to remember your face if the card you give them carries a photograph, drawing, or caricature of you. Along the same lines, a picture of your product or service could convey your value better than any mix of words. A dash of color on a picture card could be more helpful in displaying the character of your business than regular black and white could.
Tactile Cards
Tactile cards are distinguished not so much by how they look as by how they feel. In making them, nonstandard materials are used such as metal, plastic, or textured media. Often they come in unusual shapes, folds, edges, or embossing. As can be expected, tactile cards are considerably more expensive to make than regular cards because of the materials used in the process. However, there are more than a few businesses that benefit from making the extra investment.
Multipurpose Cards
For those willing to be creative, a card can do much more than just promote your name and your business. They could serve as discount coupons, for example, or appointment reminders. In the end, you want to offer the most value at any chance you get. For example, it is not uncommon to see a card bearing a map that leads to a business office. Hotel and restaurant businesses could benefit from this especially. Any card can be made a multipurpose card by adding special futures like this.
What to Consider Before Printing or Ordering
Once you've got an idea for a business card which you are excited about, it's time to head to the printer or make an order online. However to make things at this stage as seamless as possible, there are a few things that you should keep in mind.
Quantity
It's generally better to print more than less from a cost point of view. Consider how you are going to give out your business cards. Are you going to networking events? Will you keep some on your desk? Will you keep a stack of business cards in your car? Do you have referral partners who will also need some business cards to hand out?
Weight & Media
Business cards are usually printed on 100-pound cover stock, however there are many additional weight options available.
Finish
There are many finishes available, including UV coating, spot coating, lamination, rounded corners, and metallic foils.
Tips for Making a Good Business Card
Pay Attention to the Stock
Your business card is a chance at a first impression, and your chosen stock plays a huge part. Let your choice of stock be one that will appeal to your target customer. For example, if your customer is eco-friendly, you will do well to use recycled stock.
Keep It Readable
A business card is of little use to your business if it does not readily and easily convey important information. Keep it as readable as possible. Avoid the temptation to sacrifice readability for design.
Raise the Print
Raising the print will go beyond looks to give your card a memorable feel. You could either choose to emboss your card, or you could go for thermography: a process that uses a special powder that causes the ink to rise above the surface of the business card.
Include Your Logo
By design, logos are the most recognizable symbols in the world. Take advantage of this by incorporating them into your design. You could add them on the back, emboss a miniature version, or use the colors of the logo in your design.
Hire a Professional
A business card is a critical marketing piece for your business. If you are not experienced in designing business cards, it makes sense to hire a professional to help you do it right. At CW Print + Design, our team of experienced designers can you help you create a remarkable business card.
Whatever you decide, try to keep it memorable. In the end, you want to remain in a potential customer's mind for all the right reasons.
To learn more, contact us today.