Frequently Asked Questions: Wide Format & Signs
So, you've got a design for your wide format project and you're ready to print! How do you ensure your file is ready for printing? What kind of wide format printing is right for your project? How do you store the banner after it's printed? Get the answer to these questions and more! Below are some of our most frequently asked questions about wide format printing.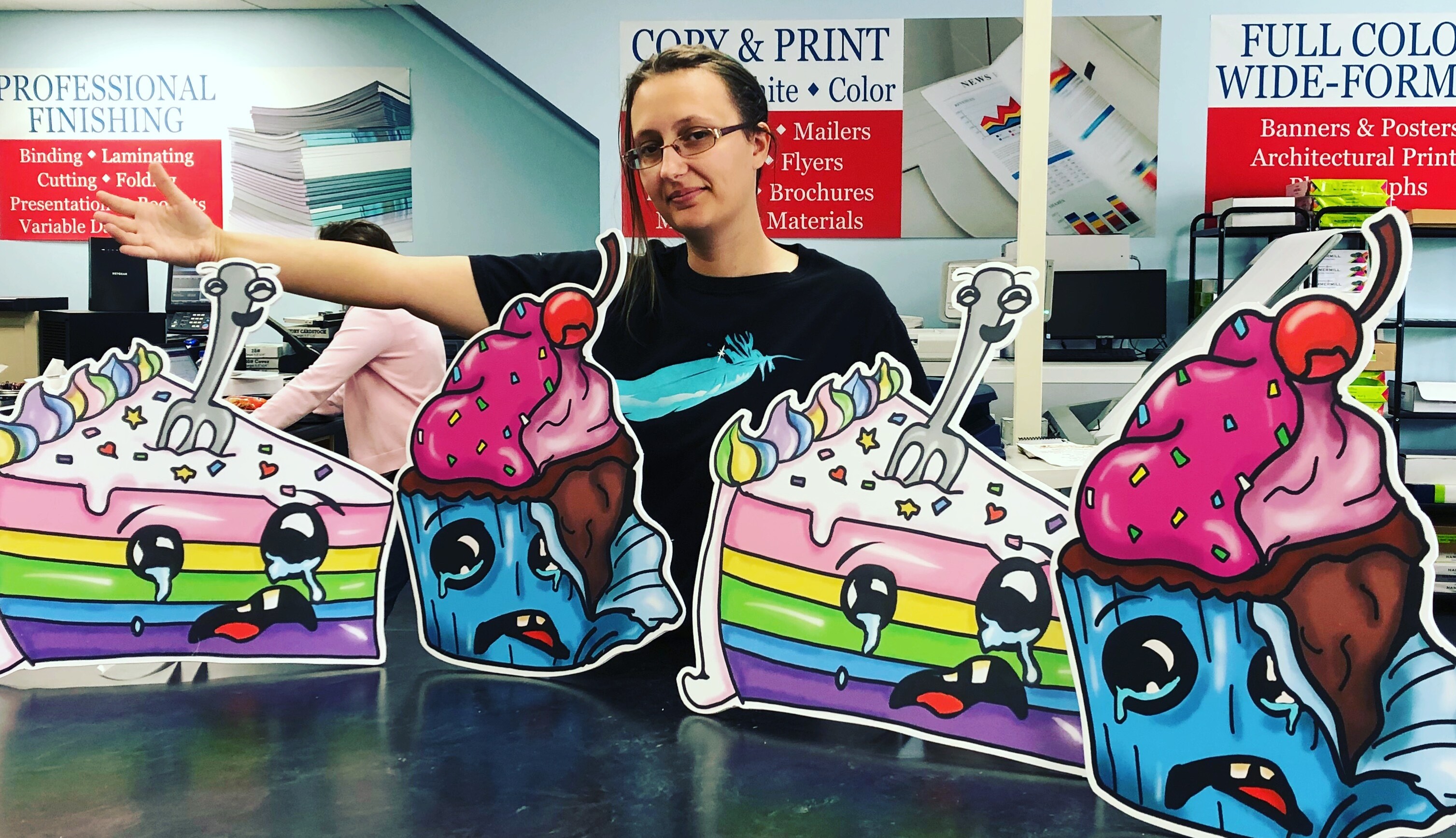 How do I make sure the text on my banner or sign is legible?
Text should always be large enough to be read clearly from a distance. What distance that is will vary based on preference and location. Dark letters on a white background also helps ensure legibility. Refer to these charts for size suggestions:

I'm using directional arrows on my sign - how do I make sure arrows are pointing the correct way on the final print?
For double-sided directional signs with arrows, assuming you want the arrows to match directions on both sides, we will need two graphics: one with the arrow pointing left and the other pointing right. This ensures when the designs are placed back-to-back, the arrows line up and point in the same direction regardless of which side you are on.

What are rider signs?
Rider signs are small signs that sit above (or "ride") standard yard signs. They are held to the original yard sign using rider pins.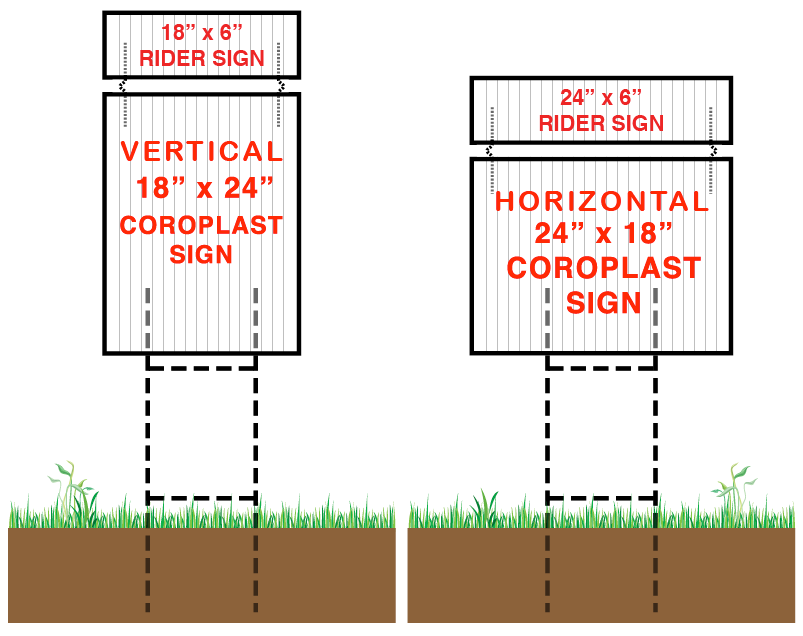 How do I maintain a vinyl banner to use later?
If you're finished with a vinyl banner but want to save it for use again at a later date, start by rinsing it with gentle dishwashing liquid and water then wait until the banner is completely dry before rolling it up with the image facing outward then store in a box horizontally.
How do I set up a file for Contour Cutting?
We need two versions of each file being sent in for contour cutting – one cut mask file and one regular artwork file. The cut mask file must be in vector PDF format as we cannot use raster-based files. The blade used for contour cutting will follow the cut mask line of the design, and we recommend keeping the perimeter cut line slightly inside the board of your image to ensure a full-bleed effect on the cut. Always ensure your cut line is a fully closed path as no open paths or unconnected lines will be cut during the contour cutting process. We also recommend separating your cut lines by at least 0.5" to ensure they are not too close together. We also need separate files for each contour cut project.