Conversational Marketing: Increasing Customer Engagement
Marketing is super important to your business, but you already know this. What keeps you up at night is the question: What marketing techniques would work best for your business?
You want a marketing technique that gets your customer base excited and boosts engagement levels and profits.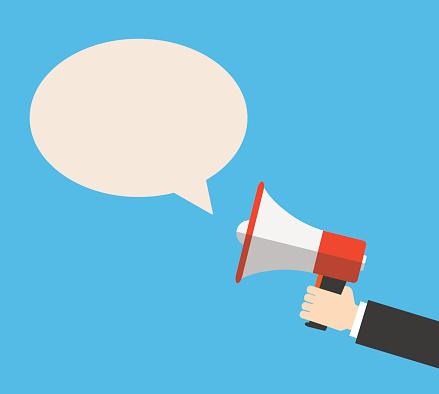 One technique that has proven to be quite effective in that regard, irrespective or industry is CONVERSATIONAL MARKETING.
For example, the Ellen DeGeneres 2014 Oscar selfie which boosted the popularity of the Samsung Galaxy is one of the best case studies of the power of conversational marketing.
Samsung didn't share the photo everywhere as a marketing tactic. Instead, it marketed the phone on the platforms on which it was shared because that would spark conversations and engagement.
The same can be accomplished across offline marketing platforms when print media is properly leveraged.
So what is conversational marketing?
It involves integrating digital marketing mediums with marketing methods that include actual conversations like face-to-face or telephone marketing.
With internet applications like Facebook Messenger, conversational marketing has been made even easier today and more effective at accomplishing its primary goal which is to make existing and prospective customers feel heard.
What makes conversational marketing so different?
One key feature that makes this marketing tactic stand out is the fact that it engages customers through one-on-one conversations. Inbound and outbound marketing strategies are effectively unified through conversation marketing because it is possible to track data and analyze in order to produce targeted messages and consumer-specific promotions.
Another feature that sets conversational marketing apart is that it overcomes channel fragmentation. For example, traditional marketing platforms prioritize direct communications via outbound channels like mobile messaging, emailing, and outbound telemarketing. These channels were unable to build engagement because their automated messages are not considered 'real' by the target audience. This unlike conversational marketing where through inbound channels like website chat tools, instant messaging, and call centers, real people are able to engage in real conversations with the consumers—which inspires customer engagement.
Conversational marketing can act as a cost-effective, viable, and efficient strategy for taking advantage of inbound interaction to drive marketing campaigns.
Developing Conversational Marketing Campaigns
An effective conversational marketing campaign enables businesses to meet customers at points of contact with the right offer, using the right message. Developing this type of campaign means using real-time recommendation engines that will enable you to anticipate and prepare for consumer interactions before they occur.
Just like the popular 2014 Oscar selfie, your business needs to integrate conversational marketing techniques into its overall marketing strategy. Offline printing, including flyers, newsletters, and advertisements are a great way to accomplish this goal.