Can we fold that? Yes, we can!
Brochures, cards, letters, menus and more, all of these are types of designs that require and benefit from precision folding. From basic half folds to complex French folds, did you know we can do them all? We offer folding on a variety of paper stocks and quantities as low as 25 to as many as 100,000. There are more than just a few ways to fold paper, though, so which one is right for you? Here are a few to get you started: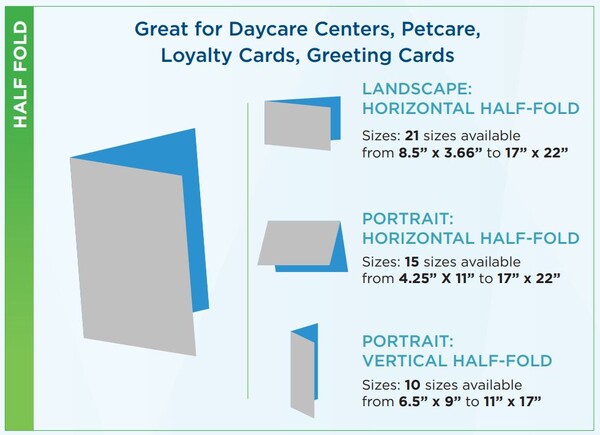 Fold it Once
Even the simplest of folds has a variety of options depending on the orientation of the print. These work great for custom holiday and greeting cards!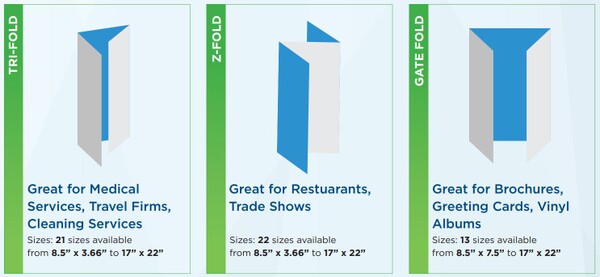 Fold it Twice
Fold your design twice with these three options. The tri-fold is perfect for a standard brochure, the z-fold works great for menus and letters, and the gate fold adds another dimension to greeting cards and brochures.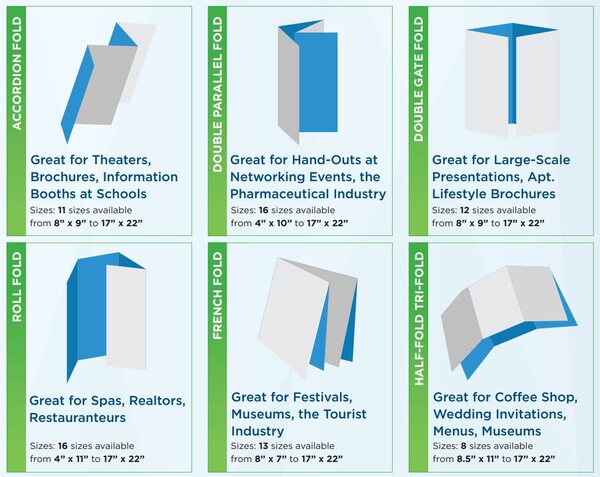 Fold it more!
If you're looking to add a little something extra or make your design stand out from the competition, these complex folding options may be right for you! These folding options work great for large-printed items and industry-specific printing.
--
Are you ready to take your design to the next level with professional precision folding? Contact us today to work with one of our expert designers!