Attract Attention with Custom Printed Flags
Flags are a versatile and dramatic way to attract attention to businesses, branding and big offers. File setup is easy and there are a variety of can't-miss options to choose from!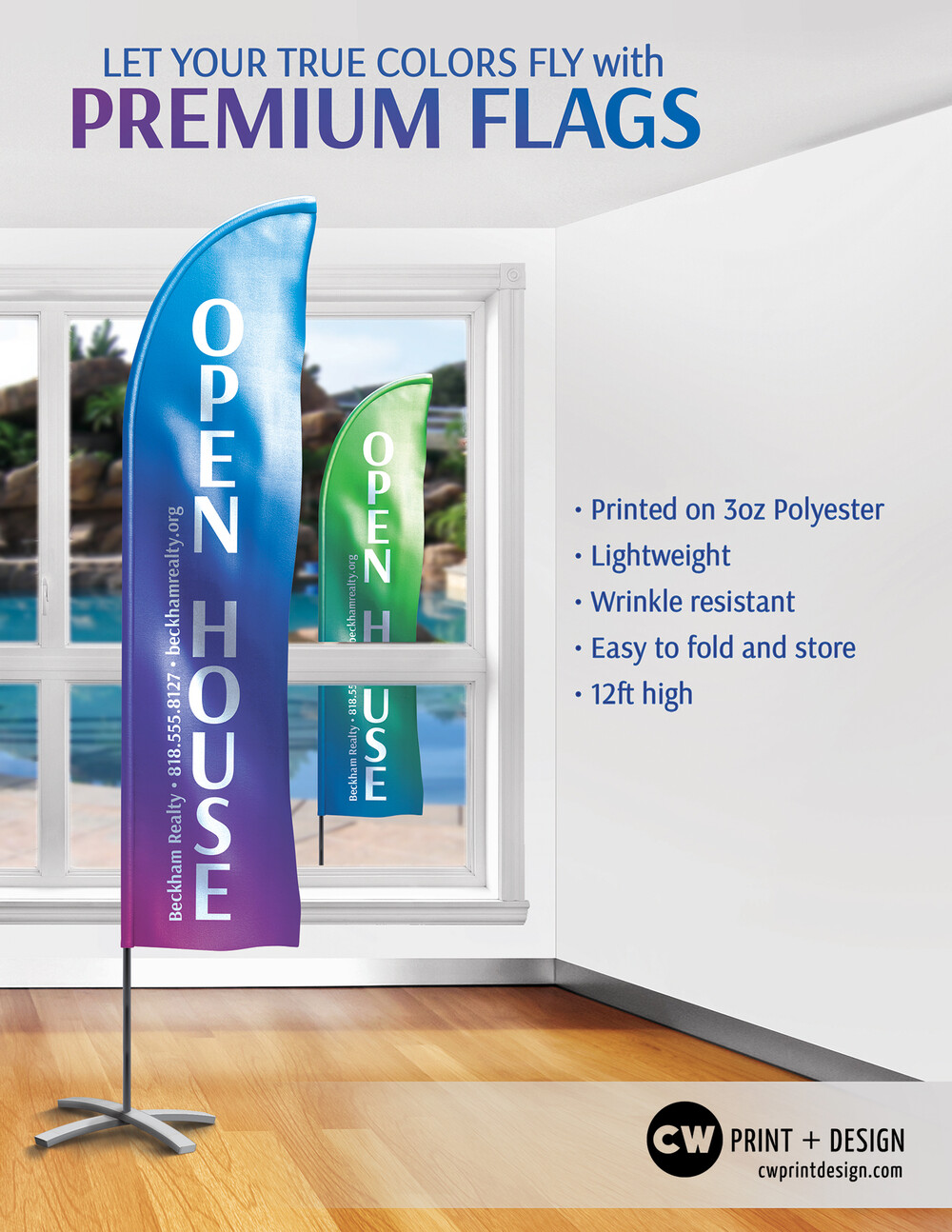 Flags are printed on a lightweight 3 ounce polyester using superior dye sublimation equipment for the longest lasting most brilliant color. For any type of fabric printing, the color vibrancy of this product is second to none allowing flags to easily be spotted in the distance.
Use flags for your special events, store advertisements, open houses, grand openings, retail signage, trade shows, and anything in-between. These ultra lightweight products can be folded, stored, and assembled with ease, making setup and breakdown a cinch.
Flags are made for indoor and outdoor use, and come in your choice of indoor our outdoor installation accessories, and can be ordered in a variety of shapes and sizes. Design and order your premium custom flag today!
Size and Shapes Offered:
Choose from pole flags from 3'x2' to 6'x4', Teardrop flags from 7' to 14', or Feather Flags from 8' to 15'.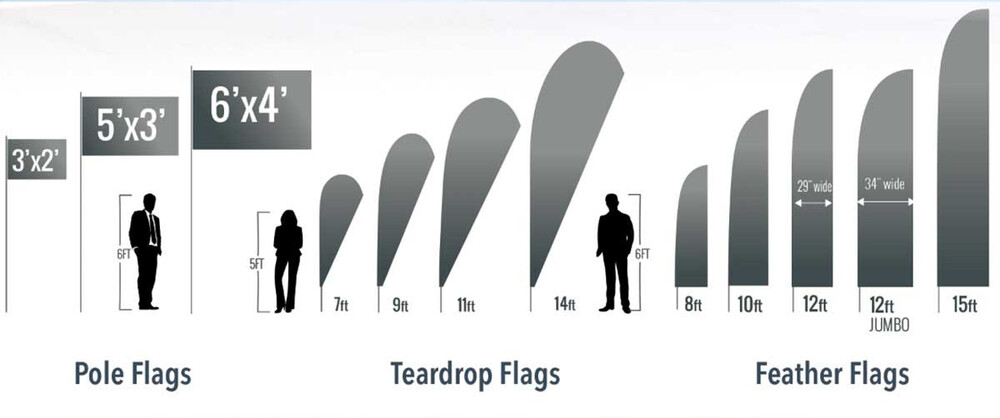 How do I setup artwork for Flags?
Please contact us for an easy to use template of the flag type and size of your choice. Using our templates is the best way to ensure your artwork and pole direction is setup correctly.
For Feather and Teardrop Flags, Artwork can be wrapped around the pole, so keep important elements clear of the pole pocket seam and hems.
Always ensure that graphics and texts are within the safety line.
Not feeling design savvy? Our team of graphic designers can help setup your design for you!
How do I assemble my Feather or Teardrop Flag?
Setup is easy! All flags come in an easy to store and carry case.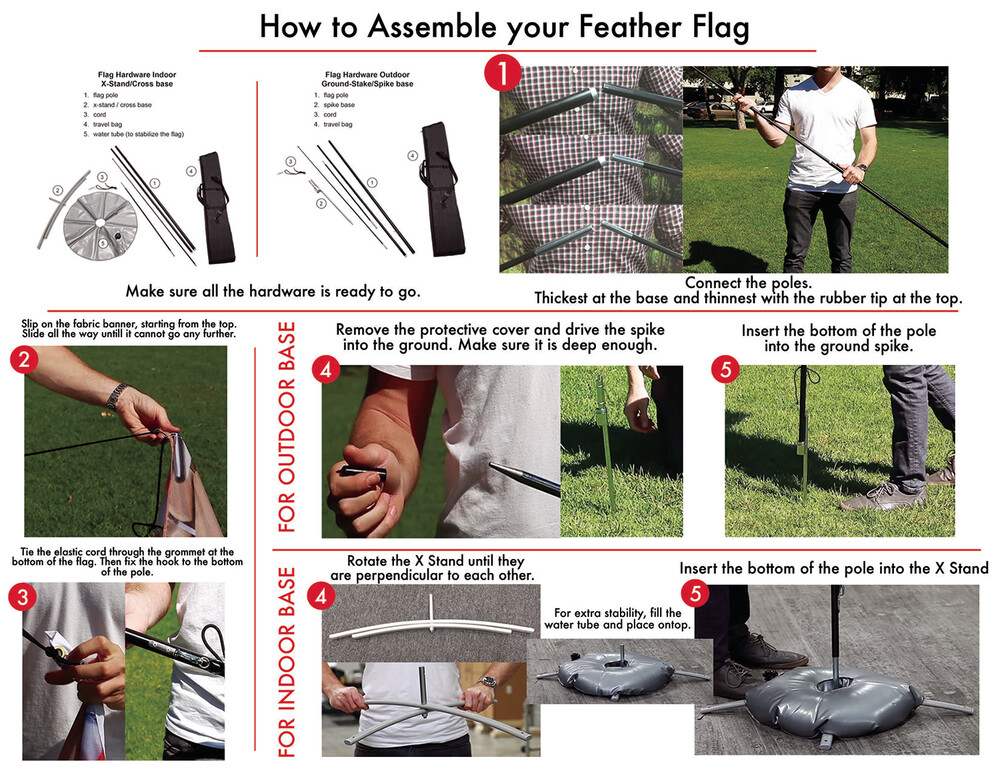 Design and order your premium custom flag today!