5 Ways to Provide Mind-Blowing Customer Service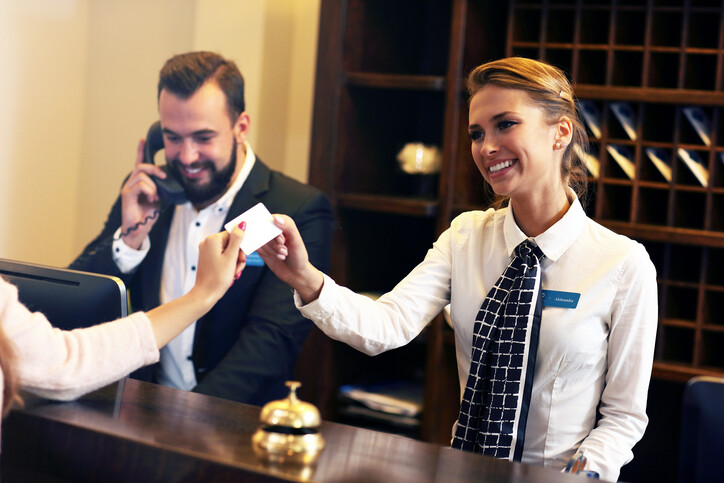 When you think customer service, you probably think of how you relate with your customers during and after a transaction. But that would be a mistake.
Customer service (surprising and delighting your customers) is actually something that starts before your customers are ever truly aware of your business and brand. In fact, every point of contact throughout the customer lifecycle is an opportunity to provide outstanding customer service that delighted customers end up telling their friends about.
If you've been wondering how to transform your customers into brand ambassadors using customer service, here's how:
Treat Employees Like Gold
You know who has the most contact with your customer base on a daily basis? Your staff, that's who. Empower your staff and treat them like gold. Once your employees are empowered to react quickly to negative situations and allowed to provide proactive support to ward of problems, your customers are the greatest beneficiaries. Employees who feel as though they are merely required to punch a clock will lack the motivation and creativity needed to make their interactions with customers something to write home about. At the same time, employees who are rewarded for going over and beyond expectations will continue in like manner.
Create a Culture of Possibilities
Once you foster an environment of possibilities for your staff, you give them the leeway to take care of your customers in a way that is truly personal. In this case, 'your' customers become 'their' customers. Your staff will easily be able to deliver the sort of service that delights and excites if allowed the possibility of offering certain benefits like delivering earlier than expected, adding 10% overages, and so on.
Create an Easy Button
Try to make things as easy to accomplish as possible, and customers will take notice of your efforts to save them time and effort. In fact, they may even be willing to pay higher or premium for offers such as this. Optimize each process, remove unnecessary clicks from your website and apps and generally think through the user experience at every turn.
Focus on What's Important
Create a process that delights customers and nothing else. Throw away everything that does not add to this goal directly or indirectly, and save your customer time and minimize frustration in the process. For a start, trim down the long list of metrics you're following by cutting out anything that does not impact service levels or profitability.
Stand Out from the Crowd
You don't have to re-invent the wheel; simply look at what the competition is doing and go bigger and better. For example, are your competitors sending out postcards? Outdo them at their own game by sending a unique mailer that is truly attention grabbing. Customers are more likely to be interested in these unique pieces when they show up in their mailboxes. Get creative with your promotions in this manner and your customers will reward you abundantly.
A key fact about business is that it cost much less to retain a customer than it does to find a new one. While you should constantly be on the lookout for more customers, you should definitely not forget to invest in proper customer service necessary for keeping the old ones.