5 Tips to Maximize Your Trade Show or Event Presence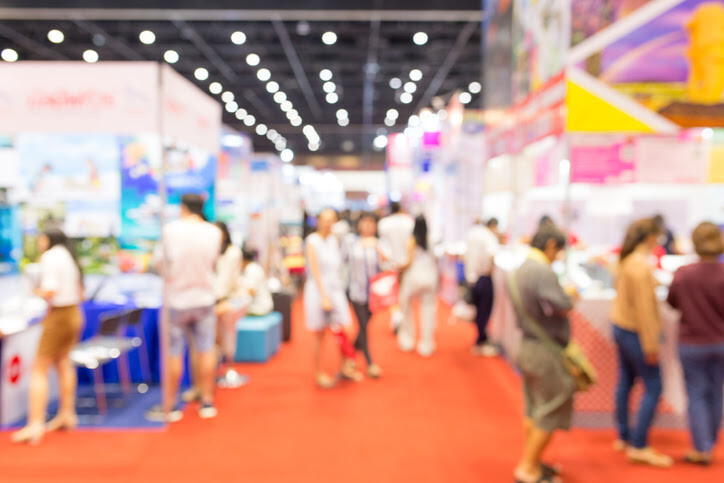 Trade shows and other events provide excellent opportunities for businesses to showcase their products and services, establish valuable connections, and enhance brand visibility. To ensure your company leaves a lasting impact, it's crucial to develop a strategic approach. Here are five essential steps to consider when planning for, attending, and evaluating the results of a trade show or event.
1. Set Clear Goals
Approach your company's participation in the trade show as a focused campaign. Determine the specific outcomes you aim to achieve, whether it's closing leads, generating sales, or increasing brand awareness. Set measurable targets, such as gathering a minimum of 150 leads or selling 30 products during the event. Remember to communicate these goals with your team. Research shows that when goals are shared with others, the likelihood of accomplishing them increases to 70%, compared to only 35% when kept to oneself.
2. Craft an Engaging Booth and Message
To stand out from the crowd, create a captivating booth that attracts visitors and provides an interactive experience. Consider incorporating giveaways, handouts, eye-catching displays, and selecting a booth location in high-traffic areas, such as near entrances or food stations. Your booth's items and signage should emphasize the central call-to-action for your campaign, guiding visitors towards taking the desired actions.
3. Generate Pre-Event and On-Site Buzz
Raise awareness about your company's presence at the trade show to entice attendees to visit your booth. Leverage various channels, including social media ads, email marketing, and direct mail outreach, to spread the word. As attendees often research exhibitors online, ensure you post engaging content, such as information, photos, videos, and your booth number, during the event to attract visitors to your booth.
4. Efficiently Collect Information
Before the show begins, convene with your booth team to establish an effective method for lead collection. Popular methods include paper forms, digital forms, trade show lead apps, business cards, and business card scanning. Some trade show organizers may provide badge scanning technology, enabling you to import information directly into your customer relationship management (CRM) system. Ensure everyone on your team is well-versed in the chosen method to streamline data capture and entry.
5. Leave a Lasting Impression
Make it easy for individuals you interact with during the event to remember your company and reconnect afterward. Provide them with your contact information or tangible items that showcase your company name. While business cards and brochures are classic choices, get creative and offer items like t-shirts, pens, notepads, or stickers. These mementos will serve as reminders for attendees to reach out to you post-event.
For assistance in creating visually stunning materials, memorable business cards, and expert advice, turn to CW Creative. We are your trusted local print marketing resource, dedicated to helping you optimize your trade show experiences.
Contact us today and let us elevate your next trade show or event to new heights.